The 2017 Kia Optima from Rio Rancho combines technological advancement, style, and excellent road discipline in its attempt to get to the top of the list. A set of enhancements enables it to compete with the likes of Toyota Camry, Nissan Altima, and Honda Accord.
Not only that, new features such as the latest steering system and improved suspension make the 2017 Optima more enjoyable to drive while saving on fuel. You're going to have to drop by Kia dealerships near Rio Rancho for this model if you need a ride with sharp design, modern features, and above-average road manners.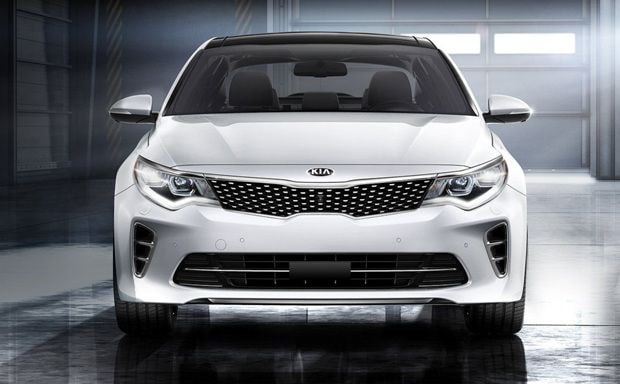 The Road Connection of the 2017 Kia Optima from Rio Rancho
It may not have the same gusto of a sports sedan, but this model excels in day-to-day commuting. With a new electrical power-steering assist, the vehicle features a better steering feel and feedback. Driving it gives you a stronger connection to the road, making you more confident on navigating the road. What's better is that the suspension is enhanced as well to provide a calm ride despite of bumps and twisty paths.
In terms of speed and power, the 2017 Kia Optima from Rio Rancho has plenty enough with its three engine options. The 2.4-liter 4-cylinder delivers 185 horsepower and 178 lb-ft of torque while the 1.6-liter turbocharged 4-cylinder produces 178hp and 195 lb-ft of torque. If you want greater numbers though, you can go for the 2.0-liter turbocharged 4-cylinder that gives out 245hp and 260 lb-ft of torque.
Clean Interior Design
When you step inside the 2017 Kia Optima from Rio Rancho, you'll notice how organized and clean the interior is. The dash is designed by a thick trim of metallic band. There are gauges, infotainment touchscreen and vents above the dash while the climate-control buttons and audio system are located below. The material are soft and premium, creating comfortable seats and attracting surfaces. The legroom is plenty, too, allowing passengers, especially the tall ones, to freely stretch out.
Sharp Look
This model retains the sharp exterior of the previous version. Since the old Optima looks great, the new model adapts existing design elements and adds some enhancements. The grille resembles the one in last year's model while the arc of chrome over the roof remains sweeping. While it carries some of old design touches, it brings out a new vibe of sharpness that makes it different from its predecessor.
The 2017 Kia Optima has the style and road performance that any midsize sedan lover would want. There are more features you can explore, and you can only do that by test driving this model to see how well it fits your style and preferences. Drop by a dealership serving Rio Rancho and get your hands on this model.
Sources:
2016 Kia Optima, Kbb.com
2016 Kia Optima, Kia.com