The long wait is finally over. Kia dealers surrounding Santa Fe, NM are formally presenting the highly anticipated crossover SUV, the 2017 Kia Sorento. Though it might look different from the previous generation, this Korean flagship model delivers the same trademark cornerstones of its predecessors—reliability and affordability.
New Look
Just when you thought the Sorento couldn't get any better, the 2017 version proceeds to surpass all car shoppers' expectations. An ultra-sleek design, highlighted by a well-sculpted exterior, elicit nothing but admiration from experts and test drivers alike.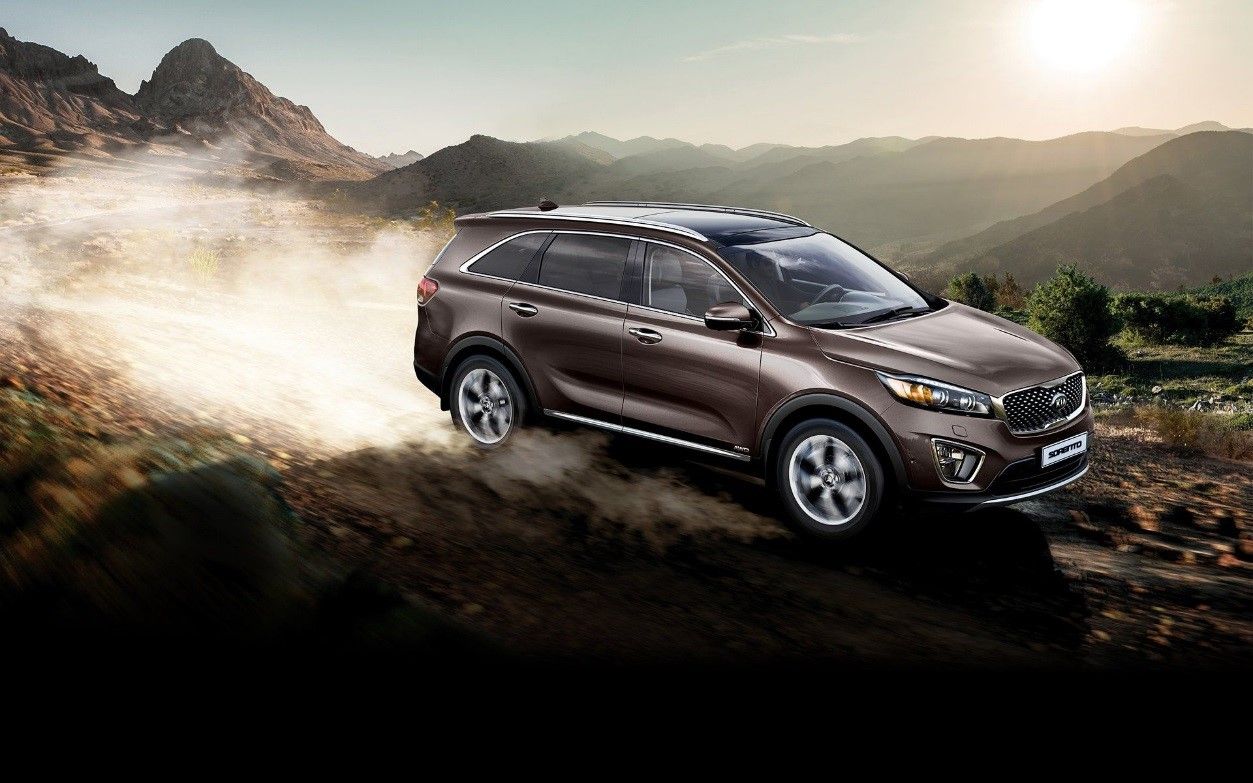 Perhaps the two most significant design changes are the amplification of the renowned tiger-nose grille to larger-than-life dimensions and the integration of adaptive, projector-beam headlights as an added safety measure.
Indeed, its new design is both sophisticated and functional. For instance, the brilliant auto-leveling, high-intensity discharge headlights not only draw appeal, but serve the purpose of making dark roads safer for driving.
The 2017 Kia Sorento also features a hands-free, smart-power liftgate that detects the smart key in pocket or purse to open the hatch when your hands are full. The distance it rises can even be adjusted, preset to your personal reach. No stretching out of your shoes to close it.
Even the cabin interior receives a facelift with its driver-focused layout, which includes a 14-way, power-adjustable driver's seat and an available heated steering wheel.
Better Engineering
Not only is the 2017 Kia Sorento graced with good looks, but it also offers three appealing engine options: the fuel-efficient, 2.4-liter, inline-four cylinder, the 2.0-liter, turbocharged, inline-4 engine, and the more powerful 3.3-liter, V6 engine with a towing capacity of up to 5,000 pounds. Whichever engine you choose, fuel economy is guaranteed. The 2017 Sorento boasts an average EPA city/highway rating of 22/28 mpg.
The enhanced torque of each engine option provides a brisk acceleration unlike anything experienced in other crossover SUVs.
Because Safety is Your Top Priority
There is no denying that long road trips with your family or friends strengthens your bond with them. This is especially why your safety on the road is paramount.
This Kia flagship model holds the distinction of drawing the highest safety honor awarded by the National Highway and Traffic Safety Administration—a five-star overall rating. Furthermore, the esteemed Insurance Institute for Highway Safety named the 2017 Kia Sorento as its Top Safety Pick for 2016. These feats are not easily achieved by other crossover SUV flagships.
With a 53% reinforced steel body and trusted safety technologies like Electronic Stability Control, the 2017 Kia Sorento is simply the best family crossover SUV your money can buy. Visit your favorite Kia dealership near Santa Fe, NM and experience a comfort, luxury, and reliability like no other SUV.
Sources
Experience the 2017 Kia Sorento, Kia.com
2017 Kia Sorento Expert Review, Kelley Blue Book