Many parents share a love-hate relationship with their family's minivan: On one hand, they love the fact that a minivan is spacious and convenient for hauling kids to and from school. However, minivans suffer the reputation of being 'uncool' and mature.
It's understandable, then, that most parents harbor mixed feelings about driving or owning one. Fortunately, the 2016 Sedona offered by Kia dealerships near Santa Fe, NM epitomizes cool, never mind that it is, in essence, a minivan.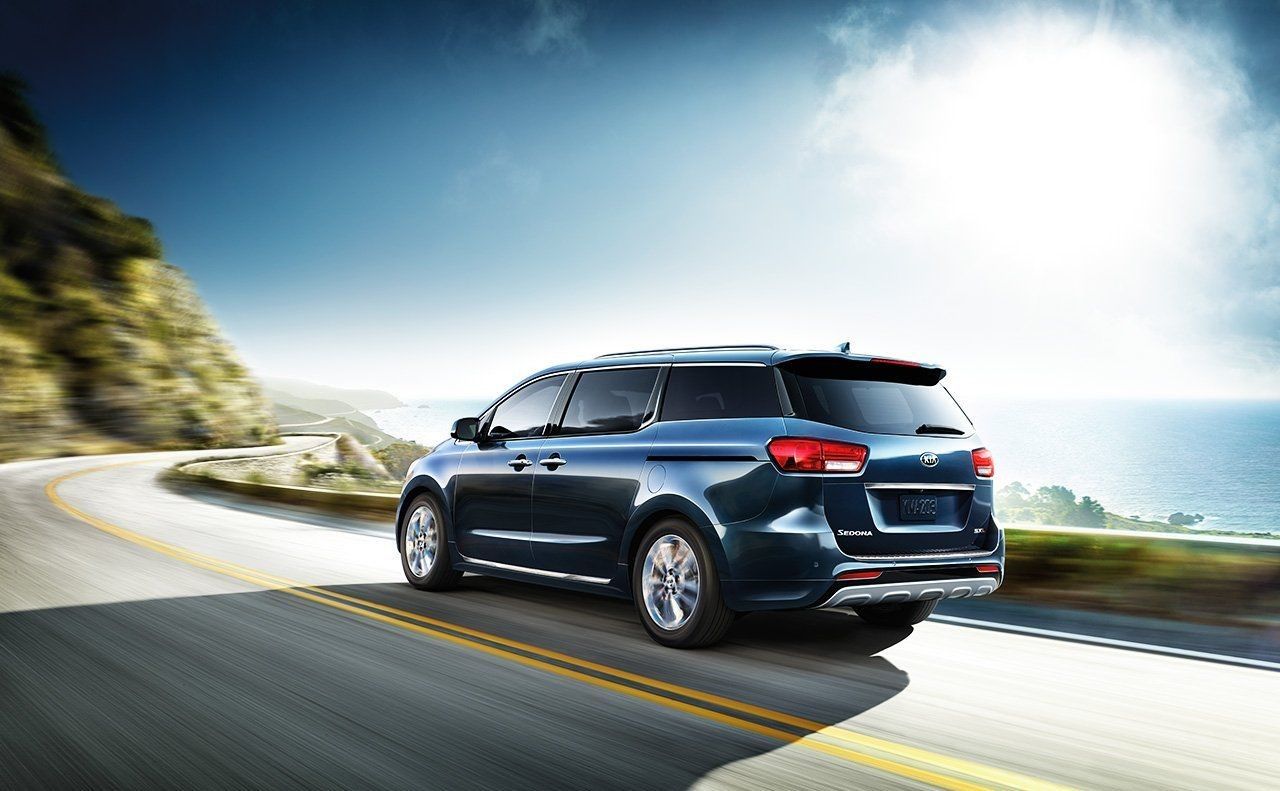 First-Class Design
Named the Best New Car Design in the New York Auto Show, the 2016 Sedona exudes sophistication and elegance from whichever angle you look at it. This modern minivan breaks tradition by sporting an athletic exterior with sculpted lines, a bold tiger-nose grille, and projector-beam headlights with LED positioning lights that illuminate even the darkest of roads on the ride back from an overtime game or the holiday party.
The 2016 Sedona features sliding, anti-pinch power doors with built-in anti-accident sensors to detect if something (or someone) is blocking the door's path. Once inside, you can't help but marvel at the second row's first-class, lounge-style, reclining seats, flush with winged headrests and retractable footrests, all upholstered in soft leather.
Aside from top-notch comfort, the 2016 Sedona is equipped with foldable second- and third-row seats that you can safely tuck away upright or under the floor, should you need extra cargo space.
The Most Powerful Minivan on the Road
The 2016 Sedona is run by a 3.3-liter, V-6 engine with an impressive 276 horsepower, 289 pound-feet of torque, and a towing prowess of up to 3,500 pounds, proving that power can be calmly smooth. The direct-fuel-injection engine definitely contributes to the unparalleled acceleration of this mighty Sedona.
Not only does the 2016 Sedona claim auto-show honors in design, it also holds the 2016 Top Safety Pick award by the Insurance Institute for Highway Safety. The 2016 Sedona abounds with safety and technological features that help drivers and passengers get to their destinations safely.
Its roster of safety systems include Electronic Stability Control and Cornering Brake Control for better, sharper handling. Furthermore, over half of the entire Sedona exterior consists of high-strength steel for outstanding durability, minimizing worries about your kids' safety as you take them about. If that's not enough, the 2016 Sedona is also standardly equipped with an advanced airbag system and seatbelt pre-tensioners for added protection in case of collisions.
Even car experts need to take it for a second spin to realize the 2016 Sedona is not an SUV, but just a minivan with a noticeable attitude. Take this car out for a spin today by visiting Kia dealerships around Santa Fe, NM.
Sources:
2016 Kia Sedona Minivan: Transform your Drive, Kia.com
2016 Kia Sedona Expert Review, Kelley Blue Book