Honda has begun releasing information on the 2020 Honda Civic near Santa Fe NM, so shoppers are now comparing it to the new 2020 Kia Forte. While the 2020 Civic is a strong competitor in the market, our research shows the 2020 Kia Forte comes out ahead in several categories.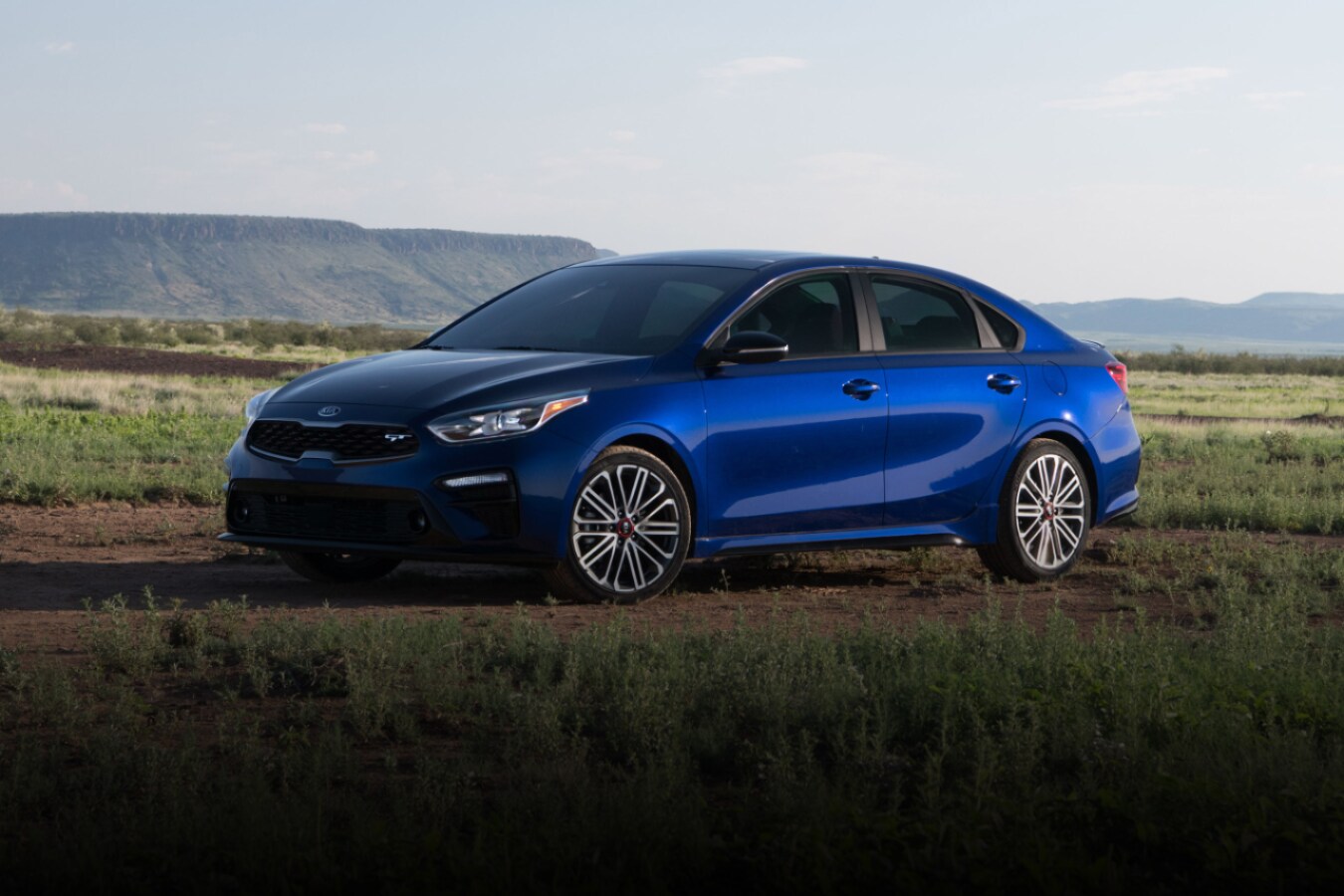 Model Information: 2020 Kia Forte vs 2020 Honda Civic near Santa Fe NM
For starters, the Kia Forte recently underwent a complete redesign, with the
2020 Kia Forte near Santa Fe NM
being the second generation of that redesign. Though the Kia Forte's redesign was fairly recent, and the design is still very fresh, Kia introduced the GT trim for the 2020 lineup. This trim boasts a race-inspired exterior and a sporty interior to match. In addition to the sporty look, the 2020 Kia Forte GT trim adds a revamped suspension system. 
On the other hand, the 2020 Honda Civic near Santa Fe NM is on its 10th generation, with the last major redesign being in 2016. Honda has not announced another redesign, so we expect the 2020 Civic to be a carryover model. This means major changes are unlikely. The 2020 Civic will likely keep its sporty look, Si and Type R trims, hidden interior storage cubbies, and large infotainment screen. 


Interior Features


Several cool upgrades were added to the 2020 Kia Forte. Opting for the Kia Forte GT adds the option for a power sunroof, LED overhead lighting, wireless charging, a 4.2-inch LCD screen, dual-zone automatic climate controls, and an 8-speaker Harman Kardon audio system. Also available are a 10-way power-adjustable driver's seat and heated and ventilated synthetic leather sport seats. All Kia Forte GT trims come standard with the same 8-inch touchscreen, Apple CarPlay, and Android Auto found in the 2019 model. 
As with exterior changes, we anticipate the interior of the 2020 Honda Civic near Santa Fe NM to remain largely unchanged. Some 2019 model features we expect to see return in the 2020 model include a multi-angle rearview camera, Bluetooth connectivity, four-speaker audio system, 5-inch LCD screen, and automatic high-beams. 
Safety Features

Similar to the 2019 Kia Forte, all 2020 Forte trim levels feature the standard Kia Drive Wise safety suite. This suite of advanced driver-assist technologies features lane keep assist, forward collision warning, forward automatic emergency braking, and a driver attention and drowsiness monitor. The upgraded packages add features such as lane change assist, blind spot monitoring, rear cross traffic alert, and adaptive cruise control. 

Since the 2020 Honda Civic near Santa Fe NM does come standard with the Honda Sensing safety suite, it falls short of what Kia Drive Wise offers. More features are available on Kia's standard Drive Wise package than are available in the upgraded Honda Sensing package. 


Power and Performance

Those looking for a performance sedan on a budget will appreciate the 2020 Kia Forte's GT trim. This sedan is sure to satisfy your need for speed, powered by a 1.6-liter turbocharged four-cylinder engine pumping out about 201 horsepower and 195 pound-feet of torque. 
Under its hood, the 2020 Honda Civic will sport the same 158-horsepower 2.0-liter engine and standard six-speed transmission. A CVT transmission is optional. Select trims will offer a 1.5-liter turbocharged four-cylinder with 174 horsepower. Though this is a decent option, the
Kia Forte outperforms the 2020 Honda Civic in this category as well. 


Cost 


Official prices for the 2020 Kia Forte have not yet been released, however, we expect the cost to be only slightly higher than the 2019 model year to accommodate for added features. 
Honda made a significant increase in the starting price of the 2020 Honda Civic Type R to $37,230 though no significant upgrades have been made for the new model year. The 2020 Civic does not have an official release date yet, but we expect to see it in stores before long. 


Model Review


Though both vehicles are competent competitors in their market, the 2020 Honda Civic cannot touch the 2020 Kia Forte when it comes to features, safety, performance and cost. To find out more about how the new Kia Forte beats all its competition, visit us at Fiesta Kia in Albuquerque.