Given that interestingly designed compact cars have been growing in popularity in general in recent years, it's reasonable to expect the 2018 Kia Soul Near Santa Fe NM will be a top seller. Kia's designers really went above and beyond when it comes to the 2018 Kia Soul. The carmaker's already unique concept coupled with the upcoming changes to the line make next year's Soul a car to watch. Previous iterations of the Soul already had a stunning exterior appeal and a surprisingly spacious interior. The 2018 models are expected to draw in more customers to Kia's already growing consumer base. Some Big Changes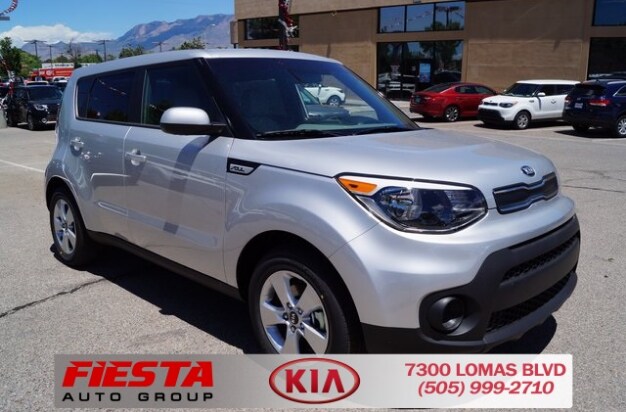 In comparison to older models, the new Kia Soul has more cargo space when the back row of seats is in use and more options when it comes to colors. Its creators have also included the addition of an all-wheel drive model. These changes aren't all that's in store, though. The uniquely stylish, upscale box-shaped compact car will also feature a modern and sportier available style package. This includes more curves and even an optional rear wing for drivers who are looking to make that much more of a splash. Of course, it's also safe to expect the same attention to detail when it comes to the interior that Kia has always devoted to its vehicles.
Same Great Value
Although Kia is continuing to up the ante on all of its models, which it chooses to refer to as the base, "+," and "!" models rather than use more conventional terms, they will still feature the same great price that current customers have already grown to love. As with previous model years, driving a 2018 Kia Soul Near Santa Fe NM is still a great way to make a powerful impression without breaking the budget to do so. In fact, according to most experts, the Kia Soul has long been the most affordable small compact car available. Expect the 2018 models to continue this much-appreciated trend.
Top Features
Consumers can expect many of the same great features included in the 2017 models to make a reappearance as either standard or available options on 2018 models. These include a luxuriously heated steering wheel, a panoramic moonroof, and color illuminated lighting. Exterior features include a choice between 16, 17, and 18-inch wheels, heated outside mirrors, LED exterior lighting, and projector beam headlights.
Tech Improvements
When it comes to technology, the new iteration of Kia's popular compact car also keeps up nicely with the competition and the changing market. The vehicle's available touchscreen voice command navigation, Infinity stereo system with satellite radio and speaker lights, and a UVO infotainment system are all designed to keep up in a swiftly changing market. Technology is one of the most quickly changing, and improving, elements of any vehicle design, and Kia's team of expert designers have been impressively successful at ensuring that the Soul meets and surpasses the expectations set by both its predecessors and its competition.
Engine and Powertrain
There are three engine options for the 2018 Soul. The base trim level will come standard with a 1.7L 4-cylinder engine that comes in at 130 horsepower and 118 lb/ft of torque. This base engine already provides plenty of power for such a small and light compact vehicle. Drivers wanting a little bit more power will be glad to hear that a second 2.0L 4-cylinder option will be available. This engine produces 164 horsepower and 151 lb/ft of torque.
The engine in base models can be paired with either a six-speed manual transmission or a six-speed automatic. The higher trim levels only come with the six-speed automatic gearbox, but drivers aren't complaining. The Soul's automatic transmission has been as carefully designed as every other element of this impressive compact car. The fuel economy for each of these engines is similar—they both get about 25 mpg for city driving and as much as 32 mpg on highways. These numbers are similar to previous iterations of the Soul, but Kia's loyal fans have certainly not been complaining.
In addition to these two engines, which follow clearly in the footsteps of the vehicle's predecessors, a third option is available in next year's models. The AC synchronous permanent magnet electric motor is the Soul's concession to the rising popularity of hybrid electric cars. Like its more conventional counterparts, it performs well within the context of its class, boasting 109 horsepower and 210 lb/ft of torque.
Learn More Today
Interested drivers can learn more about 2018 Kia Soul online at our website, or they can call with any questions. We always have sales personnel on hand to help customers with any questions regarding standard and available features, vehicle capabilities, our unique vehicle financing plans, and anything else our loyal customers may require. Don't just head to any old dealership. We are the area's premiere 2018 Kia Soul dealership, so our customers know they are in good hands. Head on down today to check out our current selection or learn more about next year's models today.