The 2023 Kia Forte Near Santa Fe NM will Stick with Consistency
The 2023 Kia Forte near Santa Fe NM promises to impress, and while a design change might be around the corner, it will not be anytime soon. Instead, the automaker will continue forward with what has brought joy to the hearts of Forte loyalists. Dominating the market as the premier four-door sedan, a minor enhancement could only make perfect a little better. Even while the competitors might trim a little here or add a little there, the Forte and its constant design have retained its stake hold in society. 
Freshening Up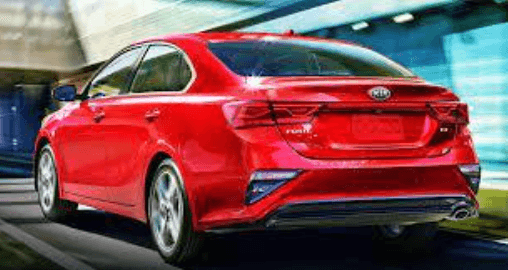 The 2023 Kia Forte near Santa Fe NM might not change drastically, but it will still receive a little treatment equivalent to a luxurious spa day. A little pampering does the body good, even one of steel. The front end will be outfitted with a streamlined grille and headlights that are slightly narrower in size. While the Forte jumps out ahead, Kia designed the taillights to display an exciting appearance, even from behind. Technology was touched with a bit of enhancement found in wireless Apple CarPlay and Android Auto capability. At the same time, the vehicle was brought to an even higher level of safety from previous years with driver assistance upgrades. Kia will complete the package with its new badging and designate the vehicle to the latest automotive greatness. 
2023 Kia Forte Near Santa Fe NM: Engine Choices
Forte lovers will still benefit from not one but two different engine selections for 2023. The two-liter base power source will produce 147-horsepower controlled by continually variable transmission. Those seeking additional power can find it in the GT model through a 1.6-liter turbocharged four-cylinder engine that yields 201-horsepower of raw power. Cornering and straight shot acceleration have never been more exciting. Adding to that excitement, drivers can opt for the six-speed manual transmission for the nearest thing to NASCAR driving possible in a traditional four-door sedan. 
Step Up in Safety
The Kia Forte has long reigned as a safe vehicle to transport the family and other special cargo. The 2023 model steps up an already winning game with standard forward-collision with automatic emergency braking when needed. Additionally, the Forte offers lane-keeping assistance and driver attention monitoring. Safety enthusiasts can obtain even more by stepping up in packages for blind-spot monitoring, rear-cross traffic alert, safe exit warning, cyclist detection, and adaptive cruise control. Lane centering assistance and parking sensors can also be found on higher-level trims. 
Price Tag and Availability
The most surprising news that accompanies the 2023 Forte is that the actual release date is still a secret. While waiting for its arrival, Forte friends can assess the vehicle's features and measure the desire concerning vehicle pricing. With estimates starting price pegging around $20,000, Kia proves that new cars are still available for under $25,000. Even those looking to capitalize on the more powerful engine and that exhilarating manual transmission can have it for under $30,000. Who said you could not have it all? To learn more about the all-new Forte, contact Fiesta Kia at 7400 Lomas Blvd NE Albuquerque, NM 87110.