Since Kia's founding in 1944, the automaker has brought us many different makes and models, and enough variety to find everyone their perfect vehicle. Throughout the years,
Kia safety near Rio Rancho NM
has improved and has brought us vehicles that are at the top of their class in safety. Kia vehicles are created with the intent to keep you and your family safe while on the road.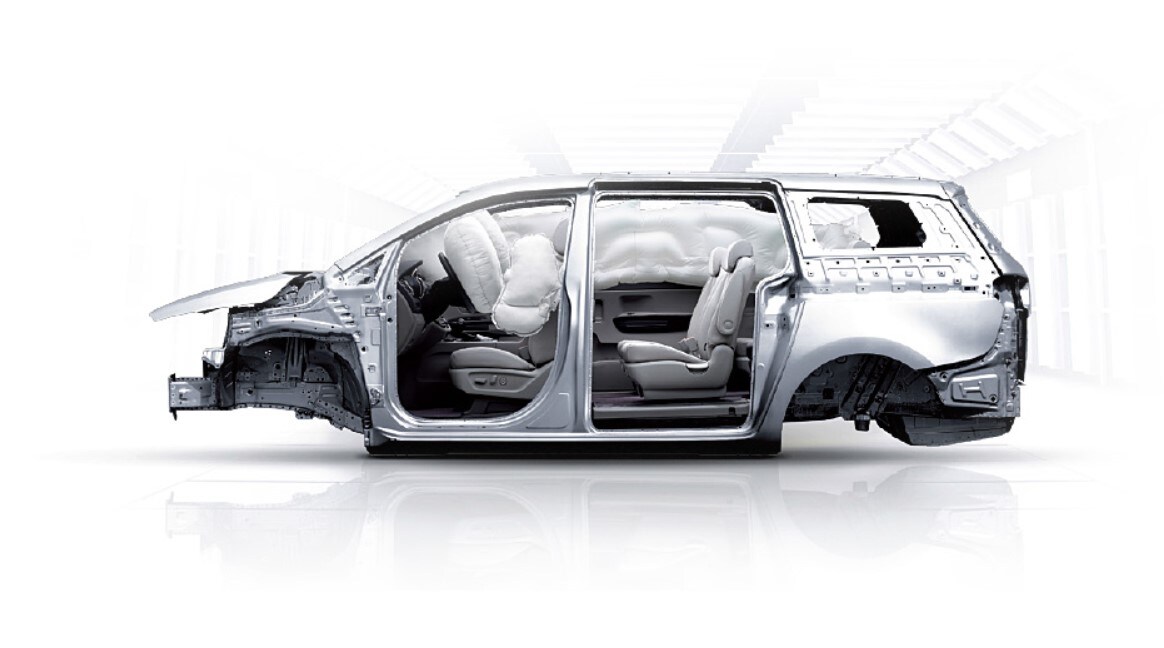 Kia Safety near Rio Rancho NM Receives Accolades        
According to the National Safety Council, cell phone usage while driving accounts for nearly 1.6 million distracted driving accidents per year. Kia is taking strides to try and lower this number. For instance, the 2020 Kia Soul features Bluetooth wireless technology, giving drivers the ease of mind to receive texts, play music, and call, without looking at their phones. The Soul also includes keyless entry, so say goodbye to manual entry.
The Kia Soul has also been rated 5 out of 5 stars on Kelley Blue Book for its superior safety features such as child door locks, child seat anchors, driver airbags, passenger airbags, rear curtain airbags, side curtain airbags, and stability and traction control.
Children are inherently curious, and that is why it is so important to have child-safe vehicles. Kia safety features near Rio Rancho NM help increase child safety. Child locks provide the driver a simple, safe method to prevent unauthorized exit from the car and lets the driver focus on one thing, driving. Another set of child safety feature are the child seat anchors. These anchors make sure all child seats are locked in place with very little risk of movement, so your child is safe and secure.
After their creation in the 1980's, and their installation requirement in 1998, Airbags have saved thousands of lives by stopping the driver or passenger from continuing to move after a collision. The driver and passenger airbags provide protection, as statistics have shown airbags reduce the risk of dying in a frontal crash by 30 percent. The rear and side curtain airbags also keep the passengers safe, as the side curtains cover the window space, and the rear curtains cover the back windshield. They can provide a barrier that helps prevent a passenger from leaving the vehicle. Even when seatbelts are used, and used properly, a crash could still force arms, legs, or other limbs through the windows, and subject the passenger to serious injury. That's why other safety features are so necessary.
The Electronic Stability Program, commonly known as ESP, is a computerized tech component of Kia safety near Rio Rancho NM that improves a vehicle's stability by detecting and reducing a loss of control, traction, and skidding. The Insurance Institute for Highway Safety states that stability control reduces the risk of single-vehicle crashes by 40 percent, and the risk of fatal single-vehicle crashes by 56 percent. With this technology, if a driver ever has to immediately swerve lanes, the system will help the driver stay in control and ultimately, prevent a crash or collision.
For the last 75 years, Kia has brought excellence to the table with their intuitive designs, creativity, and models. Kia's position on safety is just one reason why customers are always coming back for more. If you're looking for a stylish, yet safe, vehicle you can purchase your new Kia here at Fiesta Kia.