It's Time to See the Sights and Enjoy Summer Vacation in your Kia near Santa Fe, NM
With Santa Fe's tagline, "The City Different," you should expect a city unlike any other, which it truly is! An art scene covering everything from contemporary to traditional, legendary history and culture, and breathtaking destinations await you across New Mexico. It's time to get out and discover some of them! Here are a few places you can visit on a summer vacation in your Kia near Santa Fe, NM. 
Historical and Geological Destinations
Hop in your Kia and make the short trip to the Pecos National Historic Park in the Sangre de Cristo Mountains, then find your way among the juniper, piñon, and ponderosa pine woodlands to the remains of Indian Pueblos. Here you'll see the amazing reminders of the people who once made their homes in these parts. The park shows visitors the geographic facets and cultural exchange that are integral to the history of the Pecos Valley. 
You may also like to visit Bandelier National Monument, famous for its sheer-walled canyons, mesas, and ancestral Pueblo homes. This area includes more than 23,000 acres of designated wilderness as well.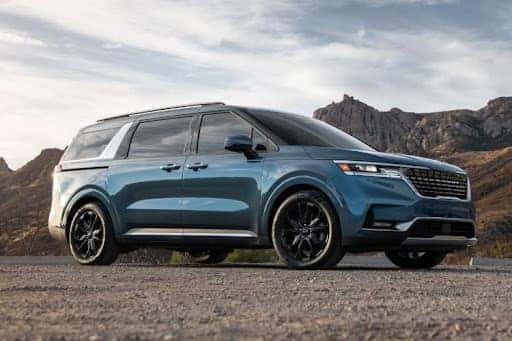 Another outside destination is the Kasha-Katuwe Tents Rocks National Monument. This geologic wonder is full of soaring cone-shaped tent rock structures formed six to seven million years ago from volcanic eruptions. These beautiful arroyos and canyons were carved out over the centuries by wind and water, and you can explore them through a two-part national recreational trail. Choose the easy 1.2-mile hike on the Cave Loop Trail or try the more demanding Canyon Trail. If you're up for the challenge, the Canyon Trail brings you 1.5 miles one-way into a narrow canyon, then up a steep 630-foot climb to the top of a mesa. You'll be gratified with spectacular views of the surrounding mountains and quite possibly a few sightings of native wildlife.  
Experience Art on Summer Vacation in your Kia near Santa Fe, NM
Insiders of the art world have been making their way to Santa Fe for a long time, but now more of the world is discovering this pilgrimage site. Recently named "the best gallery town" on Earth by Travel + Leisure, it was also dubbed the planet's "seventh-best art city overall" by the same publication. You'll discover a thriving exhibit scene no matter what time of year. There's also a trio of markets to visit: the SWAIA Indian Market, the International Folk Art Market, and the Spanish Market. Several local arts groups will celebrate significant anniversaries this year, which means even more commemorative festivities and exhibits!
Whether you've been there or not, you may conjure up images of the Plaza when you think of Santa Fe. With architecture inspired by the indigenous Pueblo people, this neighborhood is a paradise in adobe and is anchored by the Palace of the Governors. While there, make your way to the palace portal, and you'll discover Pueblo art and jewelry for sale through the Native American Artisans Portal Program. Handcrafted items include textiles, pottery, and turquoise and silver jewelry. 
Road Trips
You may just want to take some time to see the magnificent landscape via the window of your Kia. Enjoy the ride and simply pull off on the side of the road to enjoy the view and snap some great photos. However, no matter what you decide to do on your summer vacation in your Kia near Santa Fe, NM, Fiesta Kia has a great new car, crossover, or SUV to get you there. Visit us at 7400 Lomas Blvd NE in Albuquerque to see our incredible new models!