Kia is your vehicle for all seasons, all the year through thanks to their Kia features in Albuquerque NM. Kia's commitment to quality, performance, and safety provides you confidence when driving during the spring, summer, winter, and fall. Autonomous Emergency Braking will apply the brakes to help avoid an unexpected forward collision when the vehicle ahead of you suddenly stops in the springtime when the flowers are in bloom and it will keep you safe under the April moon.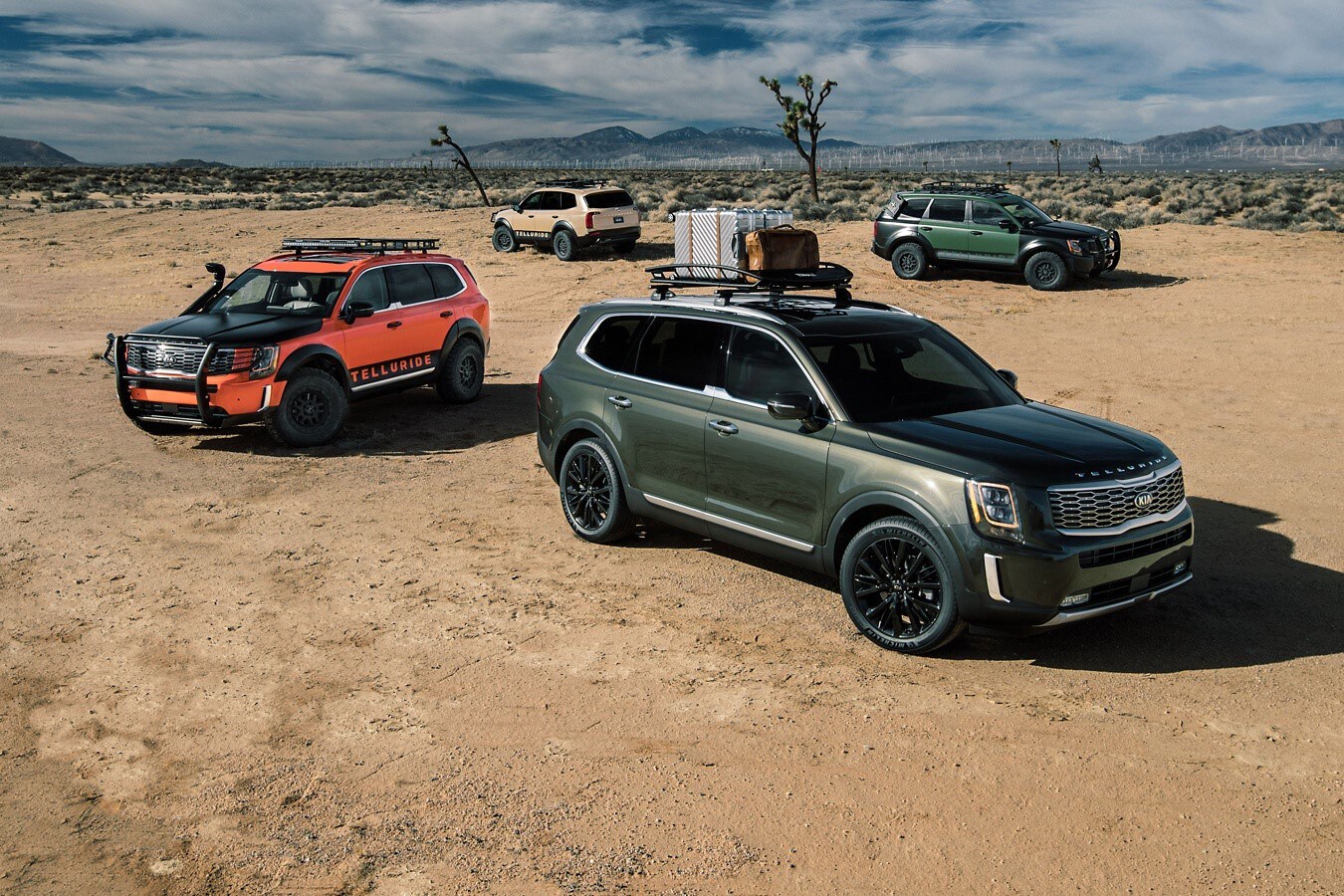 Drive in Comfort All Year Long with These Kia Features in Albuquerque NM


Some incredible
Kia features in Albuquerque NM
include Lane Departure Warning (LDW) System and Forward Collision Warning (FCW) System. LDW uses cameras to sense your lane ahead and warns you if you sway, drive recklessly, or become drossy while driving. FCW uses a camera to monitor distance between your vehicle and the vehicle ahead of you, helping you to safely reach your springtime hiking, skiing, or festival, adventures.
Kia is your vehicle for all seasons with its Blind-Spot View Monitor's live feed of your blind spots displayed on the dashboard. When changing lanes, Blind-Spot Collision-Avoidance Assist-Rear detects objects in your blind spots. It'll keep you on your way in summer when you're dreaming about playin' in the sand.
On your way to a summer adventure - maybe floating on the river, visiting breathtaking waterfalls, or star gazing - Kia sends you off with an extra set of eyes that monitor various vehicle and driver responses. Driver Attention Warning alerts the driver when it senses distracted driving. 
As the seasons change so does tire pressure. Kia Tire Pressure Monitoring System monitors the air pressure throughout the seasons and alerts you when your tire pressure is low. With these Kia features in Albuquerque NM you are sure to be on time to find the perfect pumpkin, successfully explore a corn maze, or visit an apple orchard.
You may get distracted when autumn leaves are falling from the trees with the anticipation of ripening pears and vibrant red foliage. Suddenly the vehicle ahead of you slows down or stops, and Forward-Collision-Avoidance Assist alerts you or applies the brakes, if necessary, to avoid a potential collision.
Kia features in Albuquerque NM are even helpful when driving on snow-covered roads with your hands fixed on the steering wheel, your eyes directed at the road ahead, and high beams shining bright leading the way. High beam Assist automatically toggles between high beams and low beams even if you forgot you high beams were on. 
Whether you are taking a spring, summer, winter, or fall road trip, driving through unfamiliar cities can be a challenge from changing speed limits to unexpected curves in the road. Kia mitigates this with Highway Driving Assist. This feature adjusts your cruising speed to a safe distance from the vehicle ahead as well as communicating the speed limits for the area if available. Lane Following Assist works with Highway Driving Assist in using road markings to keep you in your lane, even on unexpected curves.
We've all had one of those moments, especially during the holiday season, when backing out of a parking spot; you've looked behind you both ways and checked it twice then you begin to back up when, out of nowhere, there's a vehicle behind you! Now, with Rear-Cross-Traffic Collision Warning's visual and audible alerts, you'll know when a vehicle is coming from either side before backing up.
You'll be safe in winter when the snow is on the ground, as you drive along billowy white, twisting roads. Set your Smart Cruise Control with Stop and Go and it will instinctively apply the brakes or accelerate to maintain your preset distance from the vehicle ahead of you. Just relax and steer.
Kia features in Albuquerque NM also include four strategically mounted cameras displaying nearly a 360 view of your surroundings with Surround View Monitor to give you clear visibility no matter the weather. 
Apple CarPlay uses voice command to send text messages, play your music, or talk to Siri, Android Auto sending/receiving texts using your voice, access Google Map, and other apps via Kia's touchscreen. Haptic Steering Wheel, combined with Kia Drive Wise Systems, vibrates the steering wheel and alerts the driver of potential threats. Alerts are provided when occupants are exiting the vehicle with Safe Exit Assist when a vehicle, pedestrian, or a bicycle approaches.  
Stop by today; Fiesta Kia's team is excited to demonstrate the features for all seasons.