2023 Kia Sorento near Rio Rancho: Amenities & Features
The new 2023 Kia Sorento near Rio Rancho NM has a hefty load of standard features. In addition, it offers a wide selection of optional features to the Kia Sorento your own. It is expected to have an X-Pro off-road model. This small SUV can accommodate up to seven passengers with its three rows of seating. It comes in five trim levels including, LX, S, EX, SX, and SX Prestige. In addition to the trim levels, there are several packages you can choose from to customize your Kia Sorento to match your driving needs.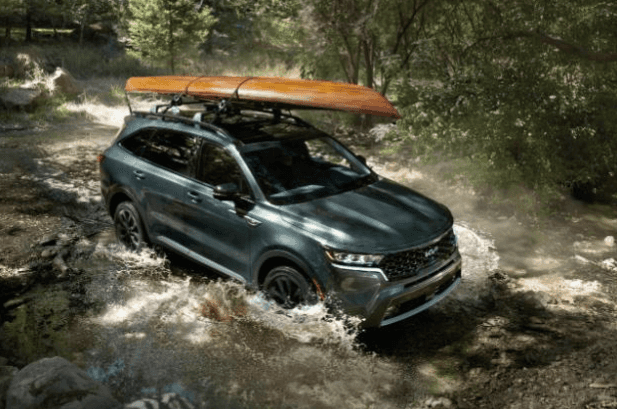 2023 Kia Sorento near Rio Rancho: Features
It comes with a long list of striking standard features. In the 2023 Kia Sorento near Rio Rancho NM you will get Apple CarPlay and Android Auto wireless connectivity integration, lane-keeping assist, and USB charging ports throughout the cabin. You also get three rows of seating that provide plenty of room for up to seven passengers. The seating is spacious enough to accommodate adults comfortably. The interior is another notable feature providing high-grade fabric and material. Additionally, you can upgrade to a more luxurious comfort level. 
Options
The 2023 Kia Sorento near Rio Rancho NM offers a couple of engine options, such as a four-cylinder and a turbocharged four-cylinder. Both provide sufficient power, but the turbocharged engine delivers more pep. Also, the Kia Sorento comes available in hybrid and plug-in hybrid models. An X-Pro trim level offers a full off-road capability, including all-terrain tires, upgraded suspension, various drive modes, a heated windshield, and LED fog lights. Kia also makes some fine tunes to the X-Line package. 
Technology
The Kia Sorento is enhanced with a giant touchscreen that includes navigation and a colossal size digital instrument panel. The arrangement provides a user-friendly design and is easy to view. There is also an option to upgrade to a premium audio system. The Kia Sorento includes over seven USB charging ports allowing all passengers to keep their devices charged. It also comes with wireless charging.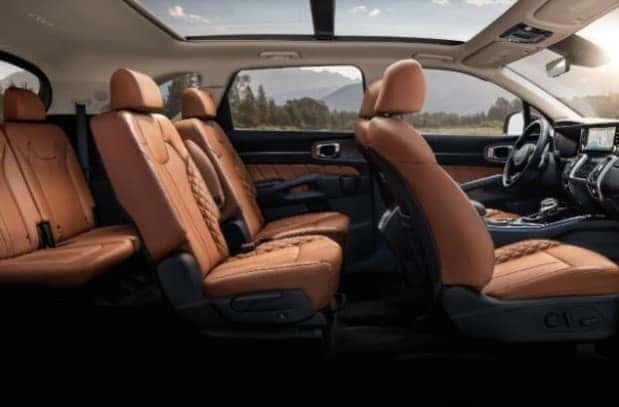 Fiesta Kia
We constantly provide unmatched customer service and supply quality Kia vehicles. We recognize the challenges we've all been facing, especially when it comes to locating inventory. Our crew of professionals are tickled to provide a wide-range inventory of Kia vehicles for you to survey.
Please skim over our website to view our inventory of new, used, and pre-owned Kia vehicles. To keep with our goal of providing an impeccable car buying experience, we provide a variety of resources on our website. Our finance whizzes are prepared to assist you with purchasing your 2023 Kia Sorento. Our pros are eager to answer any questions you may have concerning Kia Sorento models, purchasing, financing, and servicing.
Please stop by Fiesta Kia and let our team of professionals help you locate, buy, and finance your new 2023 Kia Sorento. Ask a product specialist about test driving the Kia Sorento that best compliments your travel needs.
Fiesta Kia is located at 7400 Lomas Blvd NE Albuquerque NM 87110. Our team of experts hopes you will give us a chance to prove how we stand apart from other Kia dealerships.