Buying a New Car vs a Used Kia Car in Albuquerque NM
Do you think it's time for a new vehicle but feel uneasy about the cost? With the continued upsurge in new car prices, you may be thinking about buying a used Kia car in Albuquerque NM, and realistically, used may be your best option. 
Save Money with a New Used Car
One of the most significant reasons drivers choose pre-owned autos is the lower overall price compared to new ones. It's common knowledge that used cars sell at price points that are thousands of dollars lower than comparable new cars. Keep in mind, however, that a used vehicle may need more maintenance and repairs than a new car will require and used autos don't (usually) come with warranties as new cars do.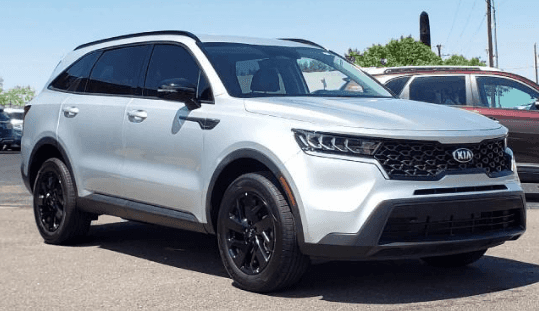 So, if you're searching for a high-quality collection of used Kia cars in Albuquerque NM, you should look no further than Fiesta Kia. Come on over and test drive one of our used cars today!
Protection with a New Vehicle Warranty 
Thanks to Kia's industry-leading warranty that comes with any new Kia purchase, many shoppers choose to buy a brand-new Kia. This incredible warranty covers assorted repairs and maintenance services and can save drivers hundreds or maybe even thousands in the long run, should you need it. All new vehicle warranties are different, and they vary widely from brand to brand. Kia's new vehicle warranty is one of the finest and most comprehensive warranties available, and incorporates:
A 10-year/100,000-mile limited powertrain warranty

A 5-year/60,000-mile limited basic warranty

A 5-year/100,000-mile limited anti-perforation warranty

A 5-year/60,000-mile roadside assistance plan 
Stop by Fiesta Kia in Albuquerque for information on financing on any of our brand-new Kia models, such as the award-winning Telluride or the fun-loving Kia Soul, through Kia Motors Finance. Get behind the wheel of a new Kia and test-drive it today!
New Vehicles Have the Newest Tech
Another benefit of purchasing new is getting the most advanced "bells and whistles." Some of these amenities are pure luxury, like a top-of-the-line audio system, reclining second-row seats, or separate climate control systems. But some of the available features today's new cars can significantly alter your driving experience. This is particularly true of the myriad of advanced driver assist and safety features that are offered on new vehicles, which can greatly reduce the risk of collisions. 
You can check out the newest and most innovative Kia models like the Carnival MPV and Kia Stinger GT at Fiesta Kia in Albuquerque. Talk with one of our associates about car loan or lease options on a brand-new Kia today!
A Used Kia Car in Albuquerque NM Has Less Depreciation 
A frequently forgotten benefit of purchasing a used car rather than a new one is the reduced depreciation. Many new vehicles can depreciate by 20% as soon as they're driven off the lot! Used cars will depreciate much more slowly, thereby safeguarding your investment. 
Check out all our used vehicles and Certified Pre-Owned Kias on our website and find the used car of your dreams!
Visit Us
If you'd like a look at our inventory up close and in-person, stop by your favorite Kia dealership of Fiesta Kia at 7400 Lomas Blvd NE in Albuquerque New Mexico today. We look forward to seeing you soon!