Kia near Santa Fe NM: Fiesta Kia
Who do you want to visit when shopping for a Kia? Fiesta Kia near Santa Fe NM! When searching for the perfect Kia vehicle, stop by Fiesta Kia and check out our assortment of vehicles, from midsize sedans or crossovers we have a large selection to choose from. We have new and pre-owned Kia vehicles for you to explore. You are sure to find the Kia that matches your daily travel needs and your adventurous side.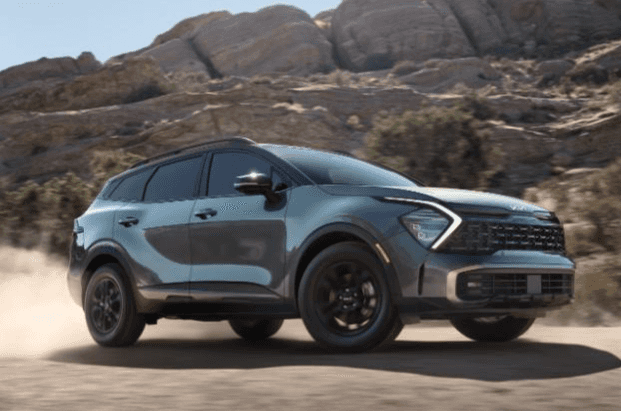 Kia near Santa Fe NM: Kia Showroom
We display all the models and trim levels with the features and amenities at the top of buyer lists. It doesn't matter which Kia you select; every excursion in your new Kia will be memorable. Fiesta Kia near Santa Fe NM showcases the most current Kia Optima, Soul, Sorento, Forte, and Rio models in our showroom. 
Kia Service
The Kia near Santa Fe NM wants to make certain that your Kia will remain in impeccable condition and perform as expected. Routine maintenance is an essential factor when you purchase a vehicle. Each vehicle has a maintenance schedule to certify that it continues to perform as it was engineered to perform. To guarantee your Kia is always dependable, allow our service technicians to complete all the routine service needs. Our expert technicians use certified Kia parts in our first-class service and repair center. 
Kia Lease & Finance
Fiesta Kia wants your buying experience to be smooth. Our finance department can assist you with various options such as cash sale, financing, or leasing. If you have a vehicle to trade-in, we can value your trade to put toward your purchase. Drive away in your new Kia quicker by getting pre-approved for an auto loan via our website and completing the loan application. You can depend on our team to guide you through the financing or leasing process. 
Fiesta Kia
We consistently provide unparalleled customer service and supply quality Kia vehicles. We recognize the challenges we've all been facing, especially trying to locate inventory. Our crew of pros are thrilled to provide an extensive inventory of Kia vehicles for you to explore.
Please glance over our website to see our inventory of new, used, and pre-owned Kia vehicles. To stick with our goal to provide an impeccable car buying experience, we provide a variety of resources on our website. Our finance whizzes are prepared to assist you with leasing or purchasing your next Kia vehicle. Our pros are eager to answer any questions you may have concerning models, purchasing, financing, and servicing your Kia.
Please stop by Fiesta Kia and let our team of professionals help you locate, buy, finance, or lease the new Kia vehicle of your dreams. Ask a product specialist about test driving the Kia that best compliments your travel needs.
Fiesta Kia is located at 7400 Lomas Blvd NE Albuquerque NM 87110. Our team of experts hope you will give us a chance to prove how different we are from the other Kia dealerships. Come by and give us a chance!